I got bored, very bored at work. So I took some more piccies today.
Jane went on holiday to Spain and got back yesterday, I had jokingly said I love those straw donkeys, they apparently dont make many of them now but she bought me this instead !!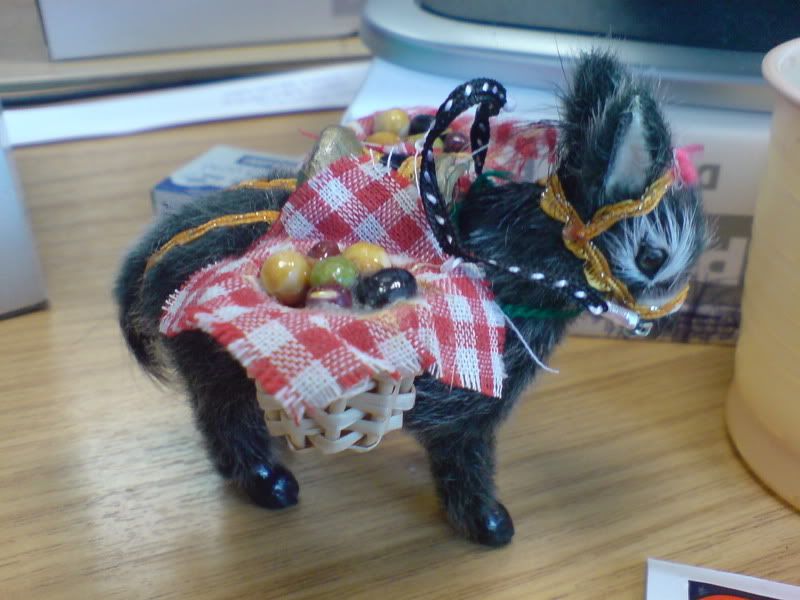 I called him Rico, dunno why lol. He so ickle and cute, he fits in the palm of my hand !
And also Ive included photos of my monitor decoration :) cus its cool lol, a little mean tho as you can see, Octo is used as a pin holder lol !